VFM 18
"The rain was comin' down like all the angels in heaven
decided to take a piss at the same time. When you're in a
situation like mine, you can only think in metaphors."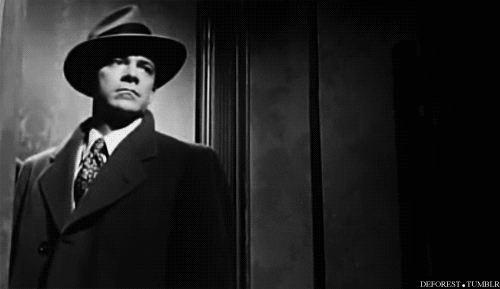 Rules
0. All official forum and FM rules apply
1. Awards -
This is not an official episode, therefore no awards or titles will be given at the end of the game

2. Respect -
Stay respectful please. If you're getting stressed about the game, take a break for a couple of hours. It's all meant to be fun.
3. Prohibited Activities -
The following activities are not permitted in this game:
Gamethrowing

- Do not actively play against your win condition. All actions should be in you and your team's best interests. This includes jesting.

Spam

- Please don't spam - this includes large images or megaposts without spoilers, excessive nested quotes, or meaningless posts.

Codes

- No codes or encryptions of any form are allowed, apart from signals. PM me if you are unsure if something would be considered a code.
4. Deadlines -
Days are 72 hours, and nights are 24 hours.
5. Inactivity -
Fail to post within 24 hours, and you will be prodded. You have 18 hours to respond to a prod before being replaced. Two prods = automatic replacement.
6. Communication -
No communication outside the game thread is permitted, unless stated by the moderator (eg. mafia chat). Additionally, do not post in the thread when it is not appropriate to, this includes twilight posting.
7. Mod Messages -
Do not quote any messages sent privately to you by the moderator, including role-cards. Paraphrasing is fine. Additionally, do not falsely quote or paraphrase any fake mod messages, or edit a moderator or other player's quote to influence the game.
8. Etiquette -
Voting a player is done by posting /vote [player]. Please make sure to bold your votes and put them in separate paragraphs. Any actions you submit should be titled appropriately (eg. "VFM18 Night Action").
9. Flavour -
Flavour should never be used to prove or disprove a point.
10. Have fun! -
This is possibly the most important rule. It's a game and shouldn't be seen as anything more.