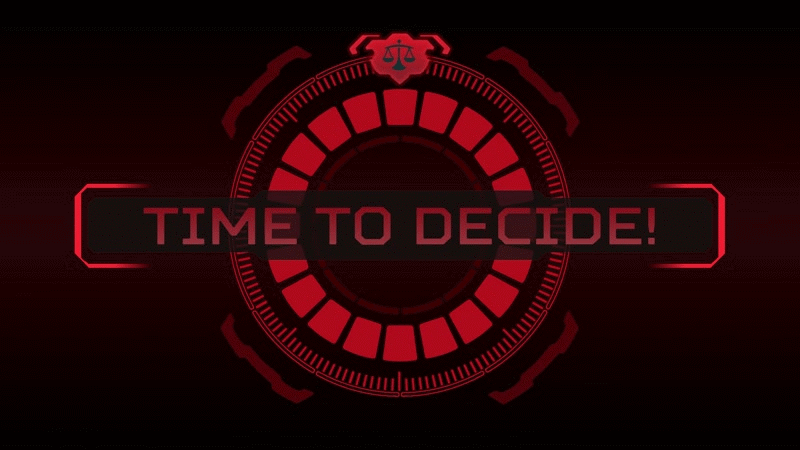 » Titles



This is not an official experiment, and therefore commendations will not be awarded. However, you are free to brag to media outlets about your victory/survival, should any believe your ramblings, or even still exist.
» Inactivity



If a player hasn't contributed to the game within 36 hours, I will prod them for inactivity. If they do not respond to the prod within 18 hours of it being sent, they will be replaced with a backup participant. Receiving two prods will result in an automatic replacement. Posts must be productive to the game and anything else will be seen as prod dodging and will not reset the prod timer.
» Be Respectful



I will not tolerate any homophobic, racist, sexist, or any otherwise discriminatory behavior. Any type of behavior like this will be punished by being forcibly replaced. Remember that this is a game and if you feel that you're too on edge, take a break from it. I will step in and ask people to calm down if it starts getting too heated. So please, refrain from personal attacks.
» Gamethrowing



Any attempt to intentionally make your faction lose the game will result in being blacklisted from future games.
» Spam



Do not post multiple times in a row if it can be avoided. It detracts from the game and makes it harder for people to catch up. Use quotes and spoilers to make one large post instead of many small ones as well as using the preview function to look at your post before posting it. I will spoiler excessively long posts at my own discretion.
» No Outside Communication



Do not use outside methods of communication to disclose your X-Pass or any other similar information about this game to another player. Dead players may only speak to dead players. Breaking this rule will result in being blacklisted from future games.
» Last Wills, Deathnotes, Whispers, and Night Actions



Be sure to label all PMs to me accordingly or you risk the chance that I'll miss the PM and not process whatever you wanted done. The proper way to label them is:

"13B Night Action"

Last Wills, Whispers, and Death notes will not be in this game.
» Flavor



Flavor should not be used to infer anything or support arguments as it is as the title implies, flavor text. While flavor will be a constant and heavy thing in this game, it is not alignment indicative.

Faction Renaming:

» Rolecards are known as "X-Passes."
» All X-Passes are unique, no one shares the same X-Pass/identity.
» The "Town" faction will be known as "T-Team."
» The "Mafia" faction will be known as "M-Team."
» The "Neutral Evil" faction, should it exist, will be known as "E-Team."
» The "Neutral" Benign" faction, should it exist, will be known as "B-Team.
» The "Neutral" Killing" faction, should it exist, will be known as "K-Team."
» Any role that can only win by itself, should it exist, will be known as "X-Team."
» Mechanics



120 hour "day" phases and 48 hour "nights" phases. The daily Decision Game will result in the death of a participant. Who this will be is decided based on a voting system, which is both Majority and Plurality. In other words, somebody will die at the end of each day phase.

» Faction numbers closed. You will have to guess how many are apart of a faction.
» Any role that can be considered Standard, Vanilla, or has been used in either of the two formats in the past is possible to be rolled. Let the chaos ensue.