SFM 29: Make A Mafia
We're All Mafiascum Now
Credit goes to the
original Bulbagarden setup
for the idea.
Basic Rules(non-mechanic related)
Spoiler:
0) FM Rules. Follow them or something spooky happens to you, and not in the good way.



1) Inactivity:

If a player hasn't posted in the thread within 36 hours, the host will prod them for inactivity. If they do not respond to the prod within 18 hours of it being sent, they will be replaced. If you recieve a prod, the timer to post is lowered to 24 hours before a second prod. Receiving two prods will result in an automatic replacement. Posts must be productive to the game as determined by the moderator and anything else will be seen as prod dodging and will not reset the prod timer.



2) Be Respectful:

ZSSDistortion and the FM Moderators will not tolerate any homophobic, racist, sexist, or any otherwise discriminatory behavior. Any type of behavior like this will be punished by being forcibly replaced. Remember that this is a game and if you feel that you're too on edge, take a break from it. ZSSDistortion or an FM Moderator will step in and ask people to calm down if it starts getting too heated. So please, refrain from personal attacks.



3) Gamethrowing:

Any attempt to intentionally make your faction lose the game will result in being blacklisted from future games. This includes shooting a revealed Mayor as a Vigilante or executing a confirmed Town member as a Jailor. All your actions must be done with the goal of winning as your faction and have a clear, logical explanation for your actions. This can include Jesting. Due to the nature of this game, if you have any questions about actions you are going to carry out or anything regarding your role then PM ZSSDistortion with your questions.



4) Spam:

Do not post multiple times in a row if it can be avoided. It detracts from the game and makes it harder for people to catch up. Use quotes and spoilers to make one large post instead of many small ones as well as using the preview function to look at your post before posting it. You know who you are. The FM Mods will spoiler excessively long posts at their own discretion.



5) No Outside Communication:

Do not use outside methods of communication to disclose your role or any other similar information about this game to another player. Only the Mafia and specific roles are able to discuss the game outside the game thread with my permission. Dead players may only speak to dead players. Breaking this rule will result in being blacklisted from future games if discovered.



6) Last Wills, Deathnotes, and Night Actions:

Last Wills and Deathnotes are not in play this game. Be sure to label all PMs to ZSSDistortion accordingly or you risk the chance that I'll miss the PM and not process whatever you wanted done. The proper way to label them is:

SFM29 Day Action
SFM29 Night Action



7) Whispers:

There will be no whispers this game.



8) Codes:

No codes or encryptions of any form are allowed, apart from signals. PM me if you are unsure if something would be considered a code.



9) Mod Messages:

Do not quote any mod messages you are sent privately. This includes quoting role-cards. Paraphrasing is permitted.



10) Flavor:

Flavor posted in the game thread and not in PM responses should not be used to infer anything or support arguments as it is as the title implies, flavor text.



11) Fun:

The most important rule is to have fun because this is a game and shouldn't be treated as anything aside from that.
Full list of game mechanics:
TL:DR of game mechanics (recommended to read the google doc if you have time):
Spoiler:
Days are 120 hours and nights are 48 hours. There is a Day 1 lynch.
Pick a role from the Mafiascum role list below and it is given to a player in the game
Roles are Mafiascum variants, roles normally night immune like SK and GF aren't
Majority of roles except Neutral based roles can be any alignment
Rolecards may recieve hidden modifiers and are revealed on death(modifier included)
Roles

may

be rerolled depending on circumstances
Linked roles must have 2 of that role in game to function properly
Do not claim what role you

suggested

in thread
You can try and balance the game a bit if you want but gl with that

List of Mafiascum roles available to be picked:
Spoiler:
Absorber
Arsonist
Ascetic
Beloved Princess
Bodyguard
Bomb
Bulletproof
Bus Driver
Captain
Commuter
Cop
Deathproof
Doctor
Doublevoter
Dreaming God
Enabler
Executioner
FBI Agent
Firefighter
Fisherman
Follower
Forensic Investigator
Framer
Friendly Neighbour
Gladiator
Godfather
Governor
Gunsmith
Hider
Innocent Child
Inventor
Jack-of-all-Trades
Janitor
Jester
Judas
Lie Detector
Lightning Rod
Lover
Lyncher
Lynchproof
Mailman
Miller
Motivator
Nexus
Ninja
Oracle
Psychiatrist
Redirector
Restless Spirit
Role Cop
Roleblocker
Rolestopper
Sensor
Serial Killer
Sidekick
Strongman
Suicidal Townie
Suicide Bomber
Survivor
Switch
Tracker
Traitor
Tree Stump
Universal Backup
Unlyncher
Vampire
Vengeful
Vigilante
Vote Thief
Voteless
Voyeur
Watcher
Sample rolecard
Spoiler:
CLASSIFIED DOCUMENTATION

Agent Code Name:

ZSSDistortion

This agent is a member of the

Forum Mafia Federation.

FILE PHOTO:

Assigned Role:

Overlord

Overlord Specifications:

Each phase you may smite a player using the

/smite [player]

command. This will instantly kill the player on the spot. You may also check somebody's alignment at night and are also immune at night.

Unbeknownst to this player, any alignments they received were the opposite of the true alignments of their targets.

You win with the

Forum Mafia Federation

.

You must kill the

Moles

.

You must kill hostile

Rogue Agents

.

You may spare anyone else.
Role list
Spoiler: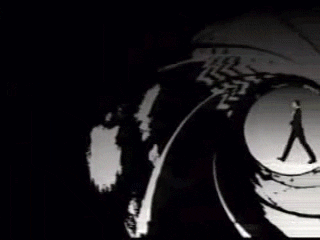 If you have any more questions about the game, ask me in a PM or in the thread and I'll do my best to answer them.
Live Playerlist
2)
JammySplodge
4)
JackoDerp
8)
EvilDeanius0
13)
cmitc1
AtEPrincess
15)
CatgirlAzuki
Icibalus
16)
Dragonfire77111
17)
Bottlenose
20)
mdb1023
Assimilated (Graveyard)
Actual game balance LUL
5)
Elbmuh
- Blew himself up Day 1 -
Suicide Bomber
18)
taylork2
- Blown up by Elbmuh Day 1 -
Inventor
9)
leyva45
- Lynched Day 1 -
Gladiator
14)
TheParanoidAndroid
- Killed Night 1 by the
Moles
-
Lightning Rod
10)
chitownmvp01
- Lynched Day 2 -
Fisherman
1)
Schultz128
- Lynched Day 3 -
Lie Detector
11)
TrueGent
- Killed Night 3 by the
Moles
-
Tree Stump
3)
TeamMystic
ChubbyMooshroom9
- Killed Night 3 by a Vigilante -
Tree Stump
6)
xUltiix
- Lynched Day 4 -
Inventor
7)
lucky333123
- Killed Night 4 by the
Moles
-
Lie Detector
19)
heytheregirl17
- Killed Night 5 by the
Moles
-
Dreaming God
12)
CatgirlMaple
ElusiveBelle
- Killed Day 6 by an Executioner -
Judas
ISOS
Spoiler:
ZSSDistortion [Host]
Metrion [Nerd]
Schultz128
JammySplodge
TeamMystic
ChubbyMooshroom9
JackoDerp
Elbmuh
xUltiix
lucky333123
EvilDeanius0
leyva45
chitownmvp01
TrueGent
CatgirlMaple
ElusiveBelle
cmitc1
AtEPrincess
TheParanoidAndroid
CatgirlAzuki
Icibalus
Dragonfire77111
Bottlenose
taylork2
heytheregirl17
mdb1023
Timeline
Spoiler:
Day 1 End
Day 2 Beginning
Day 2 End
Day 3 Beginning
Day 3 End
Day 4 Beginning
Day 4 End
Day 5 Beginning
Day 5 End
Day 6 Beginning
Day 6 End