SFM24
《

Chrono Fiction

》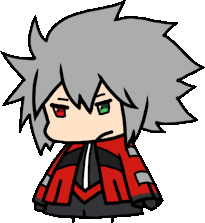 Rules
1》
Big Sweeping Address
- Follow all FM General Rules
2》
Inactivity
- If a player has not interacted with the game thread in a period of 24 hours they will be prodded. If the player remains inactive for another 12 hours they will be replaced. A second prod will also result in being replaced.
3》
Labeling Private Messages
- Night Actions and Day Actions should all be sent with their subject lines accordingly:
Night Actions - "Night Action"
Day Actions - "Day Action"

4》
Moderator Messages
- Please do not quote, paste or copy word for word any moderator messages or attempt to pass something off as you did so. This is especially important due to the closed nature of this game.
5》
Flavour
- Flavour will be from the perspective of the players, but you may use flavour to come to conclusions or prove a point. I and I only reserve the right to make remarks about your intellegence post-game for using flavour arguments.
6》
Voting etiquette
- Please bold your votes as well as avoiding putting them inside paragraphs. Votes are solitary creatures, put them in their own special paragraph by themselves. Also unvotes are not required to change your vote.
7》
Out of Wedlock?
- Don't treat this game as a bastard game because it's not meant to be, nor is. Accept that anything (barring role conversion, not that ambitious) is possible behind the scenes. Leyva, Ryanyb, nor milte had a hand in this game.
8》
Perhaps the most important rule
- Have fun, it's a game. Don't get all stressed out and enjoy the music I'll be posting throughout the game.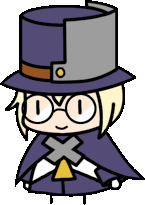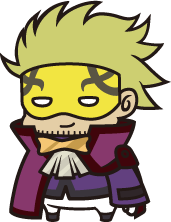 Example RC
Spoiler:
《Linhua》

"Linua Quote Here"

Linhau's spicy flavour here because she definitely is an important character.

Ability with flavour name here》

ability text

~-~-~

You win with the

Majority

You lose with the

Minority


Remember scum, speak in the mindset that this is what your rolecard looks like!
Playerlist
Tarot
TrueGent
FMLSheWas12
SirCakez
TheCow
EdwardENygma
IAmAMunchlax
ChubbyMooshroom9
ElusiveBelle
Notleyva
Erravi
RetralMega/HalkInHunt
TheParanoidAndroid
Melanora
Moonbird
STAA
ICECLIMBERS/DragonFire77111
TheWolfBuddy
Varanus/ObiWan
milte345
JammySplodge
Shortcutbutton
WindBlqde
DesuSigir/Kmenx
Hiphoplog
mihail66
Metrion/Ignis
Lost to the Boundary
Erravi - Carl Clover
STAA - Nox Nyctories: Nirvana
Moonbird - Hibiki Kohaku
ElusiveBelle - Relius Clover
Metrion - Ignis Clover
TrueGent - Hakumen
FMLSheWas12 - Sena
HalkInHunt - Luna
DragonFire77111 - Trinity Glassefille
Shortcutbutton - Valkenhayn R. Helling
ObiWan - Cleaned
Milte345 - Cleaned
JammySplodge - Cleaned
mihail66 - Noel Vermillion
Melanora - Nu
Original ISOs that FML did not make
Spoiler:
1. Tarot
2. TrueGent
3. FMLSheWas12
4. SirCakez
5. TheCow
6. EdwardENygma
7. IAmAMunchlax
8. ChubbyMooshroom9
9. ElusiveBelle
10. notleyva
11. Erravi
12. RetralMega
13. TheParanoidAndroid
14. melanora
15. moonbird
16. STAA
17. ICECLIMBERS
18. TheWolfBuddy
19. Varanus
20. milte345
21. JammySplodge
22. ShortcutButton
23. WindBlqde
24. DesuSigir
25. Hiphoplog
26. mihail66
27. Metrion [Moderator/Player]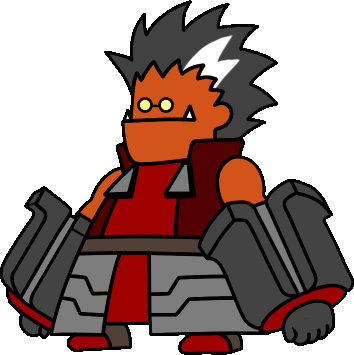 TrueGent is still a nerd.