XX14: Spooky Lovers Mafia
Hosted by Ryanyb and JacksonVirgo
Yes we know it's a VFM but just go with it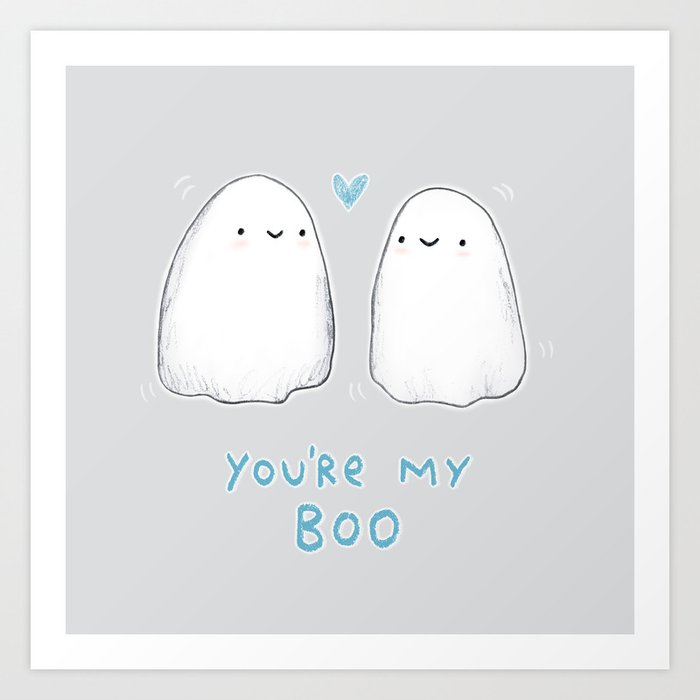 Rules:

- Follow them. Y'all know them But as a reminder:


All standard Forum and Forum Mafia rules apply. If you have not done so already, please familiarize yourself with these rules and the rules below before signing up.



Awards

- This is not an official game, so official titles will not be rewarded.



Respect

- At no point during the game should you be disrespectful to any other player. I will not tolerate any homophobic, racist, sexist, or any otherwise discriminatory behavior. If you're stressing about the game too much, take a break and come back later. The game is meant to be all about fun, so don't let yourself ruin that for others. Despite this, I understand that mafia is a game based on emotions, so I will have some tolerance.



Gamethrowing

- Any attempt to play against your win condition is forbidden, including jesting. All actions should be made with your faction's best interests in mind.



Prohibited Activities

- Under no circumstances should you engage in the following activities:


Spam

- This includes excessive multi-posting, and unspoilered large images or blocks of text.

Codes

- No codes can be used to transmit secret information, however signals can be used. Ask a mod if you are unsure of the difference.

Angleshooting

- Do not used outside-game information to enforce an in-game argument, such as using a replacement as an argument.

Outside

Communication

- All communication should be made in the game-thread, or through another mod-approved medium (such as a mafia chat)




Inactivity

- If you do not make any posts for 24 hours I will prod you for inactivity. You will have 12 hours to respond to the prod to avoid replacement. Two prods = automatic replacement.



Messages

- Do not directly quote any messages sent to you privately by a mod. Additionally, you may not misleadingly modify a mod or other player's message or post (paraphrasing is of course fine).



Etiquette

- All votes should be bolded, on a separate line of text, and begin with "/vote [x]". If you wish to unvote, "/unvote" is fine.



Fun

- Have fun boys, it's all I want besides activity.
Setup:
11 town vs 3 mafia
72/24 phases
Alignment, but

not role

, flips on death
No kill credits
Kills decided by both plurality and majority.
Town and Mafia have standard win conditions
No Night Feedback
Both Mafia and Mason chats will be hosted on Discord and are both day and night chats.
Flavor names and associated text for all PR's will be listed in the OP below. Non-citizens will be given safe citizen flavor claim because otherwise would be rude.
Please write in your sign-up's post what time (ideally in Central Daylight Time because I'm a dumb and hate doing time conversions) you'd prefer phases to start and end. So like, for example 8:00 PM or whatever. I'll try to pick a time that works for most people.

Mafia:

1 Heartbreaker
1 Non-Consecutive Roleblocker
1 Goon
Town:

1 EMT (Two-Shot Medic)
1 Odd-Night Vigilante
2 Masons (Who become lovers upon claim)
7 Vanilla Town
Roles:
Heartbreaker -- Elphaba Thropp / Wicked Witch of the West (Wicked / Wizard of Oz)

Spoiler:
Elphaba Thropp / Wicked Witch of the West
Mafia Heartbreaker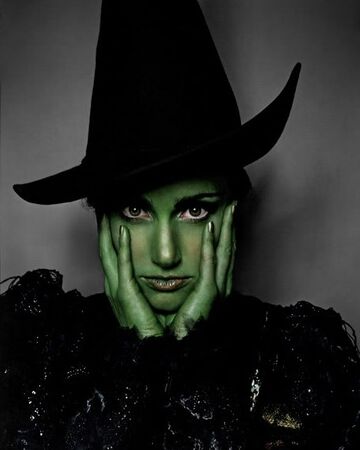 "I'll get you, my pretty, and your little dog too! [evil cackling]"
Each night, select another player to visit. Whenever the Heartbreaker dies, the last player visited will die from lovesickness.
The moderator will declare the death in such a a way.
You win with the Mafia. Your partners are [x the x] and [y the y]. You may communicate with them 24/7 here [link]
Non-Consecutive Roleblocker -- Pumpkin Dance Man (KXVO "Pumpkin Dance")

Spoiler:

Pumpkin Dance Man
Mafia Non-Consecutive Roleblocker



[aggressive dancing noises]





Every other night, visit another player. That player will be prevented from using any actions that night.
You may not visit the same player twice in a row/
You win with the Mafia. Your partners are [x the x] and [y the y]. You may communicate with them 24/7 here [link]
Goon -- Skeletor (Masters of the Universe / He-Man and She-Ra)

Spoiler:

Skeletor
Mafia Goon

"MYAAH"





You have no special abilities
You win with the Mafia. Your partners are [x the x] and [y the y]. You may communicate with them 24/7 here [link]
EMT -- Frank-N-Furter (The Rocky Horror Picture Show)

Spoiler:

Frank-N-Furter
Town EMT (Two-Shot Doctor)





Each night, visit another player. That player is protected from a single KP.
Note that you MAY target the same player on consecutive nights if you wish.
The Two-Shot modifier means that you may only use this ability twice.
You win with the Town
Odd-Night Vigilante -- Bat-Man (Google?)

Spoiler:

Bat-Man
Town Odd-Night Vigilante

I don't really know why I'm using this but yeah. You're bat-man. Hair raising.





Every Odd Night (So nights 1, 3, 5, etc.), target another player to kill.
You win with the Town
Mason Lover 1 -- Jack Skellington (Nightmare Before Christmas)

Spoiler:

Jack Skellington
Mason Lover 1

"My dearest friend, if you don't mind... I'd like to join you by your side. Where we can gaze into the stars...And sit together, now and forever. For it is plain, as anyone can see. We're simply meant to be.."





At the beginning of the game, you will be put into a group chat [ LINK HERE ] with [ PLAYER NAME HERE], your other mason lover.
You know that other people in your Mason group are all Town.
You may use the group chat freely 24/7 as long as you are alive.
Claiming your role, or alluding to or softing being the role of

ANY

PR results in the mod turning the Masons into Lovers, and informing the Masons of this in their Discord chat. This includes things such as claiming Masons without a partner or with a false partner. This also includes things such as fake / jokingly claiming PR. I'm going to be strict here. Don't test it.
When a Lover dies, their Lover partner will die from lovesickness. The mod declares this death in such a way.
You win with the Town
Mason Lover 2 -- Sally (Nightmare Before Christmas)

Spoiler:

Sally
Mason Lover 2

"My dearest friend, if you don't mind... I'd like to join you by your side. Where we can gaze into the stars...And sit together, now and forever. For it is plain, as anyone can see. We're simply meant to be."




At the beginning of the game, you will be put into a group chat [ LINK HERE ] with [ PLAYER NAME HERE], your other mason lover.
You know that other people in your Mason group are all Town.
You may use the group chat freely 24/7 as long as you are alive.
Claiming your role, or alluding to or softing being the role of

ANY

PR results in the mod turning the Masons into Lovers, and informing the Masons of this in their Discord chat. This includes things such as claiming Masons without a partner or with a false partner. This also includes things such as fake / jokingly claiming PR. I'm going to be strict here. Don't test it.
When a Lover dies, their Lover partner will die from lovesickness. The mod declares this death in such a way.
You win with the Town
SAMPLE Citizen Rolecard -- White Bread (From the Grocery Store)

Spoiler:

White Bread
Town Citizen

"I'm Generic"





You have no special abilities
You win with the Town
SAMPLE Citizen Fake Claim --Wheat Bread (Also From the Grocery Store)

Spoiler:

FLAVOR FAKE CLAIM -- Wheat Bread
Town Citizen

"I'm Generic"





You have no special abilities
You win with the Town
Lovely Players:
Royee
Fenraiser
ezradekezra
UzayAltay
Kosmo16
Watchme1
ARandomDouche -> Chemist1422
Kmenx
Lethologica
Turfgrass
Varanus
SaberPerseus64
Arcthurus
Chubbymooshroom9