VFM77 | Evolve Shaman Sucks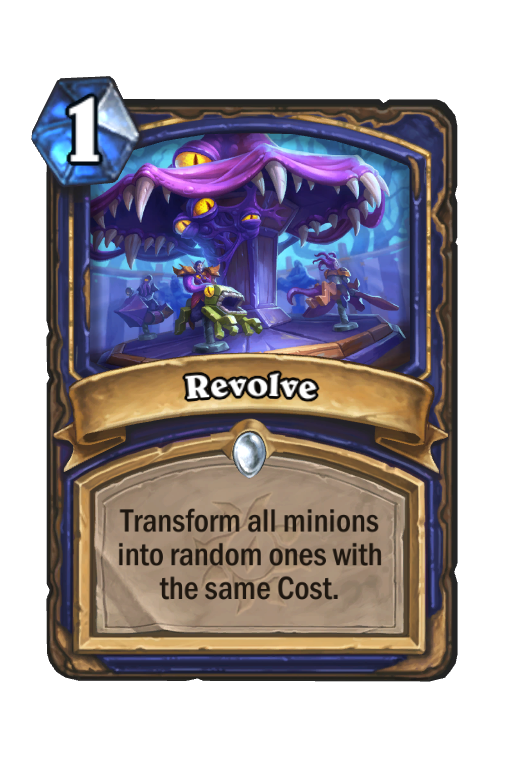 Rules
Follow the FM rules and forum rules.

Awards

: You might get high-rolls more often.

Respect

: Pretty please with a cherry on top.

Inactivity

: Players have every 24 hours to post content relating to this game or else they will be prodded. Prodded players have 12 hours to respond to their prod by posting in the thread or they will be replaced. If a player is prodded a second time they will be replaced.

Prohibited Activities

. The following actions are not allowed:
Spoiler:

Gamethrowing

. All actions must be done in order to complete your win condition. Do not attempt to sabotage either yourself or your faction. This can include "jesting."

Outside Communication

. Do not discuss this game outside of this thread unless expressly permitted to.

Codes

. Codes and encryptions cannot be used. Signals, however, are allowed.

Spam

. Out of courtesy please do not excessively post and spoil any long posts or quotes. (even though I know you're still gonna violate this)

Angleshooting

. Do not threaten the integrity of the game by referencing out-of-game information, such as communications with a moderator.

Message Etiquette

: All private messages related to the game should contain "VFM77" in the subject.
Bold your votes and format them as

/vote [player]

. To unvote, post

/vote unvote

. I may very likely miss your

/unvote

post. Unvoting isn't required for switching votes.

#004A7F is my modcolor.

Please refrain from using it or any color related to it.
Rolelist
Citizen x11
Goon x3
Traitor
Setup
72h/24h Phases, 24h/12h Prod.
Majority, plurality and RNG ties are in play.
No-lynch and death flavor are not.
Mafia have day chat and multitask.
Accelerated Start is in play.
The flavor is based off of two current meta Hearthstone decks(in the Madness at the Darkmoon Faire expansion).

Town

cards are from

Highlander Hunter

decks, and

Mafia

cards are from

Evolve Shaman

decks.
All non-town-PRs will be given a unique "core" card in Highlander Hunter decks as a fakeclaim.
Only Sheriff, Lookout and Inversed Gunsmith give/receive results.
Role Transfer
At the start of each day, six random players will each be

transferred

the roles of

Sheriff

,

Lookout

,

Doctor

,

Jailkeeper

,

Escort

and

Inversed Gunsmith

respectively.
This may include non-town members.
If a player dies while having a PR role, that role will stop being distributed from there on.
A player may be transfered PR roles multiple times in a row, but may not be transferred multiple roles at the same time.
Accelerated Start
Before the game starts, each player is assigned randomly a person to vote pre-emptively, but no player may be put closer to lynch than L-2 to begin with.
There is

NO

unvoting. (switching votes is allowed)
All of this

ONLY

applies to day 1. All other days revert to normal rules, including allowing unvoting.
Otherwise, lynching works as normal.
Role Abilities
Spoiler:
Sheriff

Each night you have the ability to investigate one member of the town.

If your target is a member of the Mafia, you will know.
Lookout

Each night, you may watch one person.

You will see who visits that person each night, should someone visit.

You may not watch yourself and you will not know the roles of the visitors, only that they visited.
Doctor

Each night, you may heal a player.

If they would die by any normal means, you will save them from death.
Jailkeeper

Each night, you can haul a player to your jail.

They will be roleblocked, and will also be immune to attacks.
Escort

Each night, you may prevent a player from using their action.
Inversed Gunsmith

Each day, you may give a player other than yourself a gun.

That player can use the gun during the following night to attack another player.

You can only give out a gun 3 times.
Town Rolecards
Spoiler:
Adorable Infestation

You are a

Citizen

.

You have no special ability.

You win with the

Town

You must kill the

Mafia
Blazing Battlemage

You are a

Citizen

.

You have no special ability.

You win with the

Town

You must kill the

Mafia
Demon Companion

You are a

Citizen

.

You have no special ability.

You win with the

Town

You must kill the

Mafia
Dwarven Sharpshooter

You are a

Citizen

.

You have no special ability.

You win with the

Town

You must kill the

Mafia
Guardian Augmerchant

You are a

Citizen

.

You have no special ability.

You win with the

Town

You must kill the

Mafia
Wolpertinger

You are a

Citizen

.

You have no special ability.

You win with the

Town

You must kill the

Mafia
Imprisoned Felmaw

You are a

Citizen

.

You have no special ability.

You win with the

Town

You must kill the

Mafia
Phase Stalker

You are a

Citizen

.

You have no special ability.

You win with the

Town

You must kill the

Mafia
Wriggling Horror

You are a

Citizen

.

You have no special ability.

You win with the

Town

You must kill the

Mafia
Zephrys the Great

You are a

Citizen

.

You have no special ability.

You win with the

Town

You must kill the

Mafia
Voracious Reader

You are a

Citizen

.

You have no special ability.

You win with the

Town

You must kill the

Mafia
Dragonbane

You are a

Citizen

.

You have no special ability.

You win with the

Town

You must kill the

Mafia
Rinling's Rifle

You are a

Citizen

.

You have no special ability.

You win with the

Town

You must kill the

Mafia
Lorekeeper Polkelt

You are a

Citizen

.

You have no special ability.

You win with the

Town

You must kill the

Mafia
Dinotamer Brann

You are a

Citizen

.

You have no special ability.

You win with the

Town

You must kill the

Mafia
Mafia Rolecards
Spoiler:
Boggspine Knuckles

You are a

Goon

.

You have no special ability.

You must kill the

Town

You win with the

Mafia
Desert Hare

You are a

Goon

.

You have no special ability.

You must kill the

Town

You win with the

Mafia
Hoard Pillager

You are a

Goon

.

You have no special ability.

You must kill the

Town

You win with the

Mafia
Dread Corsair

You are a

Traitor

.

You have no special ability.

You do not know who your allies are, nor do they know you.

You must kill the

Town

You win with the

Mafia
Playerlist
ObiWan
Jeeper5
hereisme
AbstractGlacial
polypies73
Fenraiser
UzayAltay
TheDebil
kosmo16
ZoruaLuhansk
Phone0Ix
EqsyLootz
CheezePie
Rickdaily12
Ezradekezra