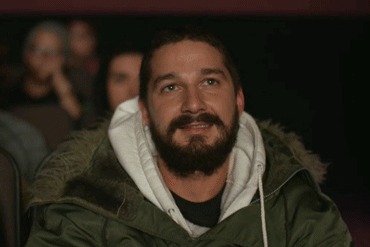 Shia Labeouf
-
The Actor, The Performer, The Game
Rules:
1)
Be Respectful
- Straight foward here. We are here to celebrate the greatness that is Shia Labeouf, if you think someone is breaking this rule contact me or Lemon about it.
2)
Activity
- Also straight forward, if a player hasn't posted in 24 hours they will be prodded. They will then have 18 hours to respond to the prod before being replaced. You will also be replaced if I have to prod you a second time.
3)
Codes
- Only signals are allowed. Contact me if you need clarification. This is common in almost every game, shouldn't be much of a surprise.
4)
Voting
- Please keep Votes on their own separate easy to see line so they can be seen and counted.
5)
Actions
- Please label all actions Day/Night actions as applicable for convenience. Send to both Myself and Lemonader666
IE: Shia Mafia - Day Action
Shia Mafia - Night Action
6)
Flavor
- Feel free to use flavor all you want, whether or not it's correct is irrelevant as anything can be anything. So knock yourself out. Just don't quote anything in your RC.
7)
Awards
- You get nothing but the warm fuzzy feeling of doing Shia proud, that's quite an honor.
8)
Outside communication/Mod Messages
- Don't do it, seriously don't.
9)
Fun
- Have it, lots of it.
Mechanics:
1. All basic rules apply, even if the game is slightly bastard
2. Role Madness and 21 player game
3. Plurality is go with days being 72/24
4. Only alignments flip on death, no kill credits
5. There may be some bastard roles in play, so play responsibly my friends.
I'll be using
this color
for hosting
Lemon will be using
this color
Players:
Lethologica
SparkingJay
Cenvil2
kosmo16
murat1996
Ezradekezra
KalegNar
polypies73
watchme1
hereisme
tiltedcomedian
cob709
MichaelgRook
thauy
0verki11
Crimson97
2304
EqsyLootz
Dolphina
n00ne23
JacksonVirgo